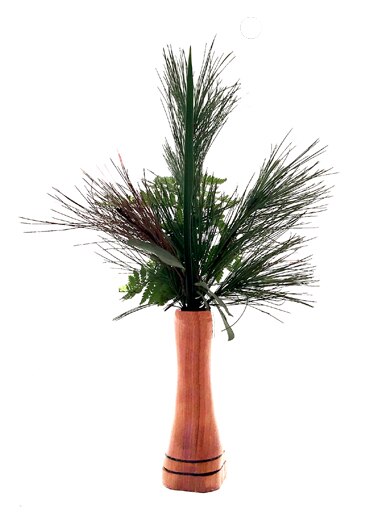 T-029 - Cherry Dry Vase - SOLD
- SOLD
5½″ x 2″ $19
Mark Baldwin, Surry Maine

Why does this nice little twig vase cost less than others? No good reason; it's smaller but takes just as long to make. It's just hoping that someone might say, "Oh, OK. I have a corner for a little celebration like that." T-007, near the top of the page, costs a quite a bit more because that beautiful flame grain doesn't grow on trees… Oh wait . . . but it's rare.
Borealis Press Card Details:
5x7 greeting card with envelope. Made in USA. Vegetable inks on acid-free, recycled, chlorine-free paper, which produces no dioxins in the mill waste. Safe press wash eliminates the most toxic part of printing. Printed using wind-generated electric power.
Cost each: $19.00
Unit size: One of a kind