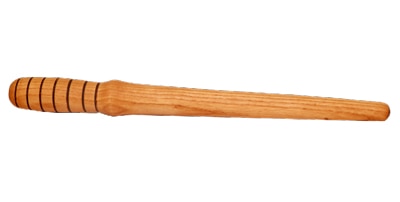 T-051 - White Ash Spurtle - SOLD
- SOLD
White ash. 12½″ x 1½″ $32.
Mark Baldwin, Surry Maine

Please check T-049 for the Spurtle Story, or google it. If you serve porridge you don't want to be without one say the Scots, who should know.

This particular ash grew in Penobscot, Maine, on a mildly boggy slope of ash, cedar, and red maple. It's finished with edible walnut oil, a tasty addition to the kitchen: un-refined for finishing, refined for higher heat cooking, either one for wiping on wooden bowls and implements.
Borealis Press Card Details:
5x7 greeting card with envelope. Made in USA. Vegetable inks on acid-free, recycled, chlorine-free paper, which produces no dioxins in the mill waste. Safe press wash eliminates the most toxic part of printing. Printed using wind-generated electric power.
Cost each: $32.00
Unit size: One of a kind