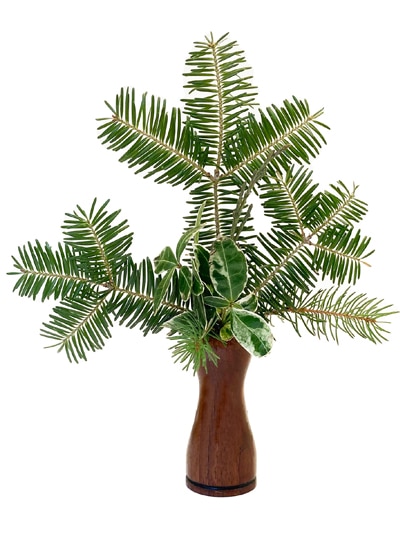 T-063 - Small Walnut Dry Vase - SOLD
- SOLD
4″ x 1¾″ $18.
Mark Baldwin, Surry Maine

My kids say I keep piles of wood that "is too good to use for anything, ever." Not true: here is an old hunk of wood that's moving from my place to yours.

In 1967 the late Willy and I were switch-backing down a West Virginia mountain on our way to Washington DC. We had almost reached flatland when we came on a pile of walnut logs cleared by a road crew. To Willy and me walnut was a prince of woods but in those days it was common enough in West Virginia to be used for fence posts. A short way back we passed the crew chipping such a pile. We whipped around, asked the road crew if we could take some of the logs, and then dashed to a U-Haul garage we'd seen on the west side of the mountain. Next morning we took the logs to a sawmill on Maryland's Patuxent River, and a few years later schlepped the best pieces on our move to Maine. I think this little sweetie is the very last bit of it. That's all: just a little piece of wood shaped, smoothed, and a hole drilled in it, waiting for some fanciful arrangement.
Borealis Press Card Details:
5x7 greeting card with envelope. Made in USA. Vegetable inks on acid-free, recycled, chlorine-free paper, which produces no dioxins in the mill waste. Safe press wash eliminates the most toxic part of printing. Printed using wind-generated electric power.
Cost each: $18.00
Unit size: One of a kind