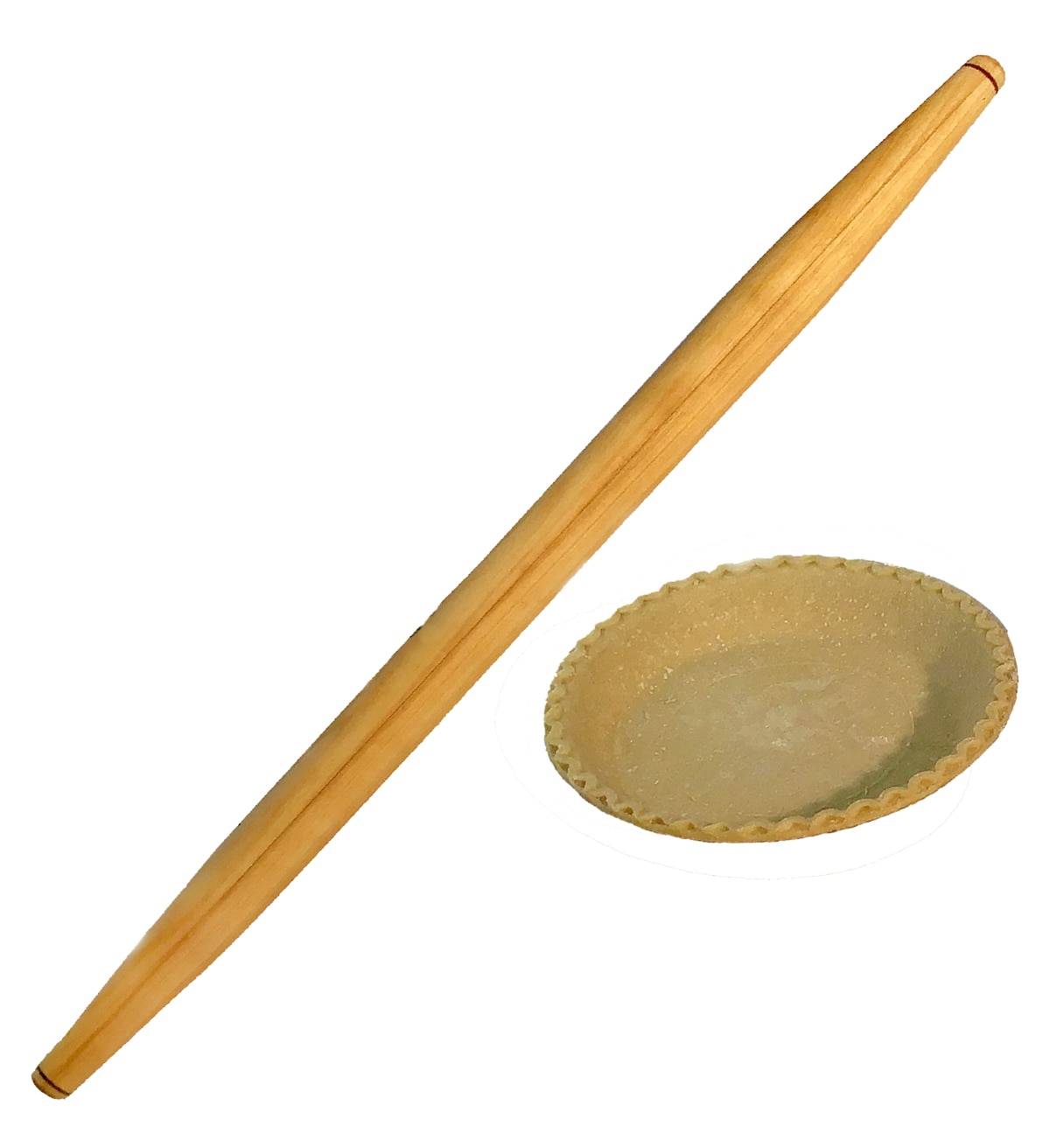 T-102 - Gosh James ! Rolling Pin - SOLD
- SOLD
23½" x 1½"  Tulip Poplar                      $62
Mark Baldwin, Surry Maine
 
If it's dough Jim Heckman has rolled and baked it. He received one of our long rolling pins recently and writes:
 
"The length is perfect. The tapered ends allow you to apply different pressure on each side. It feels natural, like an extension of your own hands….  You feel the dough in your hands as you roll – unlike the rolling pins with handles on bearings and a center rod. I truly love it. It will be my go-to pin for as long as I bake."
 
Borealis Press Card Details:
5x7 greeting card with envelope. Made in USA. Vegetable inks on acid-free, recycled, chlorine-free paper, which produces no dioxins in the mill waste. Safe press wash eliminates the most toxic part of printing. Printed using wind-generated electric power.
Cost each: $62.00
Unit size: One of a kind